Beloved Animals
In Loving Memory of: Hello
From: Anonymous
"Hello" -- That's what the little parrot said in his cage at Kmart. Twenty Five Dollars? I barely scraped that together 34 years ago. "Hello", our yellow-headed Amazon has infinitely repaid us in hellos, whistles,
squawks, chatter, and cheeriness these many years. Head scratches in the morning and at night and playing "gotcha" were his delight. Bagels, potato chips, cookies, crackers, blueberry muffins, pizza, ice cream and lots of peanuts were his favorite "native Amazon jungle food". He answers our telephone and loved music and all our animal children. We miss you and love you, Pretty Bird. Go find Forest.
In Loving Memory of: Mercury
From: Steve and Dave
We miss you. We miss your morning kisses, your tug-of-war, your bubbles and barking, your happy yelps and rambunctious jumps.
You were our boy, and we miss you. Be good now and know that we love
you and always will.
In Loving Memory of: Lucy Lou
From: C.A.R.E
You were loved and will be missed
In Loving Memory of: Nimbus
From: C.A.R.E
A special kitten who will always be remembered.
In Loving Memory of: Sasha
From: Gita
He will always be in our hearts.
In Loving Memory of: Tiger
From: Your "Mom" Hannah
Tiger you were a very fun and playful kitten. You loved everyone you saw and loved being held. We are very sad that you were hit by a car. You will always be in our hearts, we will always love you.
In Loving Memory of: Socrates
From: C.A.R.E.
In loving memory.
In Loving Memory of: Squirt
From: Carol and Dave
Squirt was my baby. I have had her since, the day she was born. Today, she died from a snake bite. I love her more than anything.
Words can not explain what we are feeling. But I know that someday, we will meet at Rainbow Bridge never to part again. Squirt is a black & tan female miniature pinscher. She could always make us smile or laugh. She was so sweet and beautiful. We love you Squirt..
In Loving Memory of: Oreo
From: Pamela Geisel
Son of Scarlett, brother of Bravo (formerly Stubbs the Cat). Unlike his mom and brother, Oreo was not adopted after his rescue, so he
lived at CARE's sanctuary for the last two years of his all-too-short time on this planet. He retained his feral instincts, but over time was starting to become a little more comfortable with his caretakers. He enjoyed the company of other cats and liked to hide with his buddies, then sun himself outside when no one was looking. Oreo went across the Rainbow Bridge on May 28, 2003, after taking ill suddenly from an apparent liver ailment, the likely result of life on the street before his rescue. He was loved and will be missed by many, four-legged and two-legged alike.
In Loving Memory of: Kisses
From: Anonymous
A little 5 month old orange kitten that gave all his love and expected nothing back. Everybody misses you and nothings the same. I love you little man.
In Loving Memory of: Tyler
From: Jane and Abby
In loving memory of Tyler, our spunky, funny lovely little boy.
In Loving Memory of: Ricky Hernandez
From: Carol Hernandez
In memory of Ricky Hernandez the Best Friend I've ever had.
In Loving Memory of: Stax
From: Gregg, Vanessa and Zoe
To: David, Heather and Max Reitman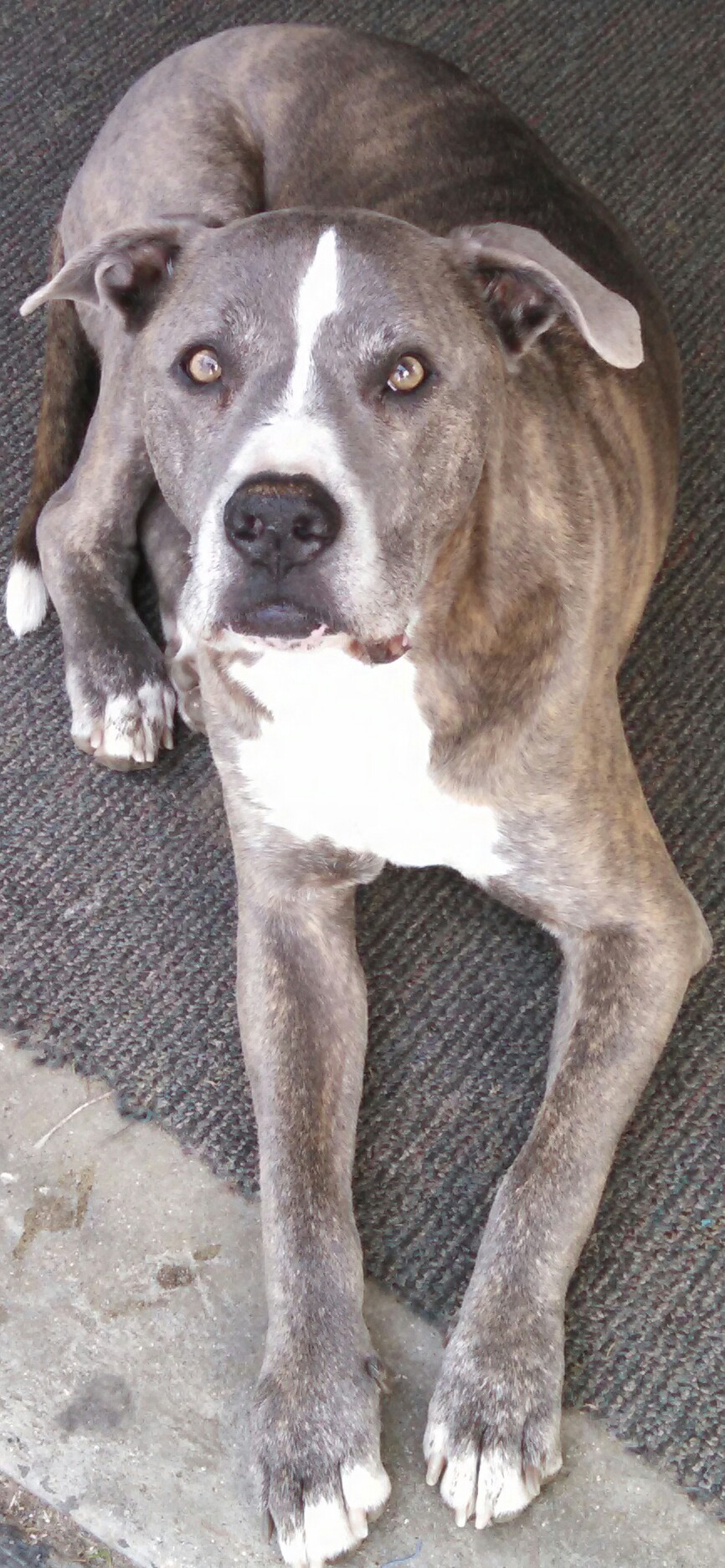 In Loving Memory of: Louie
From: Jane Hodges
For my dear sweet boy Louie. We love and miss you so much, moo moo. We will be together some day. May you be happy and playful with all the dogs in heaven. Love you, my sweet angel.